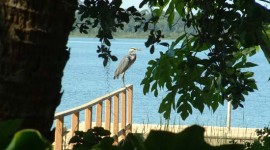 Great Blue Herons visit Loon Cottage's dock, as do many waterbirds such as Ibises, Egrets, Wood Storks, Sandhill Cranes, even the occassional Cormorant, Loon, Hawk, and Osprey. Highlands County is know for its large Osprey population. See Pileated Woodpecker, Snowy Egret, Cardinal and more local birds under Loon Cottage photos…When you stay at this Sebring, Lake Placid area vacation rental you will enjoy being back to nature.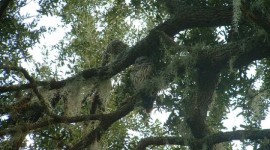 Wildlife haven at Loon Cottage Sebring vacation home. Here is a Barred Owl in one of the many large oak trees. While vacationing at Loon Cottage listen for "oo-aw" hoots with the dominant pitch at the end…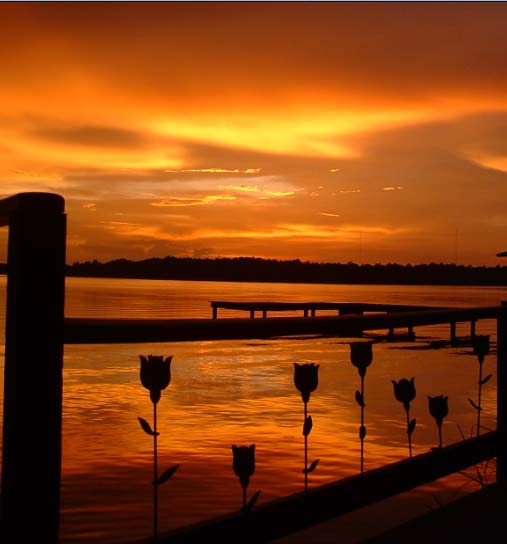 Since the backyard and dock of Loon Cottage vacation lake house face west the sunsets are spectacular. Owner, Linda Collie has taken every photo on this web site. Many varied sunset photos from this Lake House have multiple shades from purple & pink to yellow & orange.
---