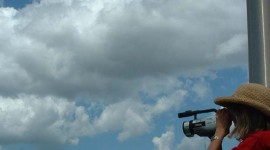 Bountiful wildlife to video and enjoy. Highlands County, know as the county of lakes, has beautiful lake areas to photograph wildlife, sunsets and all of nature's greenery.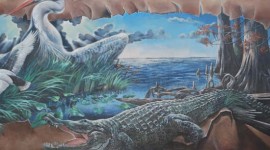 Lake Placid known as "The Town of Murals" has more than 40 murals on the heritage of Lake Placid. They are on the sides of the buildings in this quaint town and some are interavctive. The garbage cans are works of art also! Booklet at Loon Vacation Cottage will direct you to them.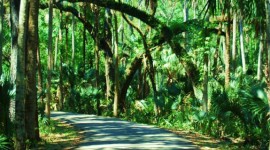 Highlands Hammock State Park is the oldest Florida State Park.
Only 7 miles from Loon Cottage.
Highlands Hammock State Park Rd.
See Highlands Hammock State Park Images for more photos….
---